OUR TEAM IS ONE OF OUR MAIN STRENGTHS
We are aware that we need efficiency, professionalism, passion, discipline and dedication in order to be successful.
In line with the development objectives of the Dentaturism Programme, the human resources policy focuses both on the human potential capable of providing services at a high level of quality and professionalism and on the level of professional training.
"One can go faster alone, but together we surely can go further, that's why

the team is one of our main assets"

.

Dentaturism team
MEET OUR TEAM OF
DENTAL CARE PROFESSIONALS
---
Dentists specialists
We are a team of well-prepared specialists, made up of people who share the same principles and values.
We are always guided by the vision of the Dentaturism Programme, and we have succeeded in gathering the members of several organisations into a real team, combining the professionalism, experience and dedication of the specialist staff with the state-of-art technical equipment and modern treatment methods.
ASSISTANTS
Our team members share common values and goals, collaborate and support each other, and focus on prioritizing patient needs.
TECHNICIANS
Our complex organisational structure is based on competency and quality criteria in line with the ideology of the Dentatourism programme.
We are able to face any challenge and we are sure that only as a team we can meet our patients' expectations.
OUR RESULTS
SPEAK FOR THEMSELVES
B & A CASES
(BEFORE & AFTER)
PMMA crown bridges on bimaxillary immediate loading dental implants
Digital Smile Design (DSD) / E-max pressed ceramic veneers / HOLLYWOOD SMILE
Bimaxillary rehabilitation using metal-ceramic full bridges
Bimaxillary rehabilitation by replacing the original metal-ceramic work with Zirconia crowns/total bridges
Restoration of the mesioincisal angle in tooth 2.1 with a mini-facet made in the laboratory by layering on a refractory die
Replacement of metal-ceramic works with individual single-tooth works made of pressed ceramic
Smile rehabilitation with E-MAX crowns made in the dental laboratory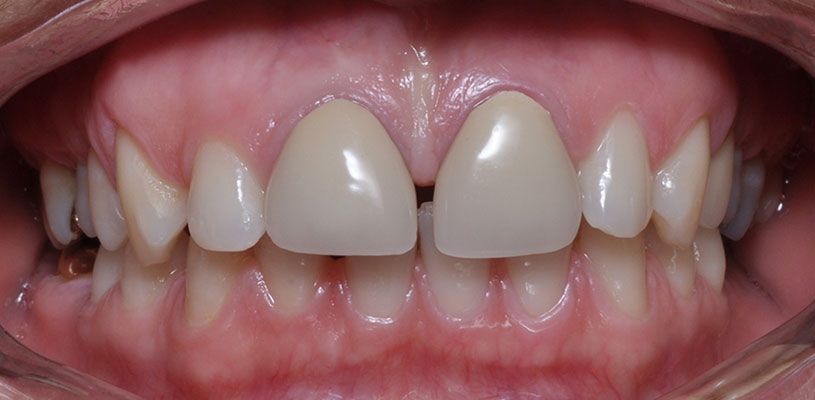 Single-tooth veneer made in the laboratory by layering on refractory die
Bi-maxillary veneering with E-MAX pressed ceramic veneers.
E-MAX ceramic bridges on the front teeth and Zirconium bridges